PMTC News

Our wonderful friend and tennis companion, Shirley Stewart, passed away on Saturday 3rd January, 2015 after becoming ill and going into hospital just before Christmas 2014. Her daughters, Maureen and Jeanette, were with her along with good friend Leonie was with her at the hospital much of the time.
The Honour Board reminds us that she was President in 1979, 1980 and 1982 but she was also on the committee […]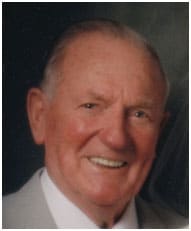 The Port Melbourne Tennis Club has lost one of its Life Members, with the passing of Mr Leo McLaughlin on Saturday, 5th November 2011.
Leo, together with his beloved wife Iris, made a big impression at our tennis club. He lived on Ross Street in Port Melbourne, very close to the courts, and was a keen tennis player before the passing of time moved him off […]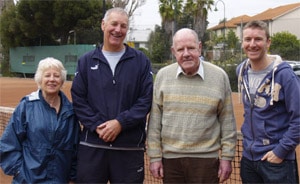 The Committee is pleased to announce the induction of a new Life Member, to join our existing Life Members; Shirley Stewart, Leo McLaughlin, Glenys Ditton and Bob Snell. PMTC Life Membership recognises outstanding service rendered to the Club and Richard Scott has certainly delivered that.
He started his illustrious tennis career in South Australia, and joined the Port Melbourne Tennis Club in 1988 after reading an article in the local […]